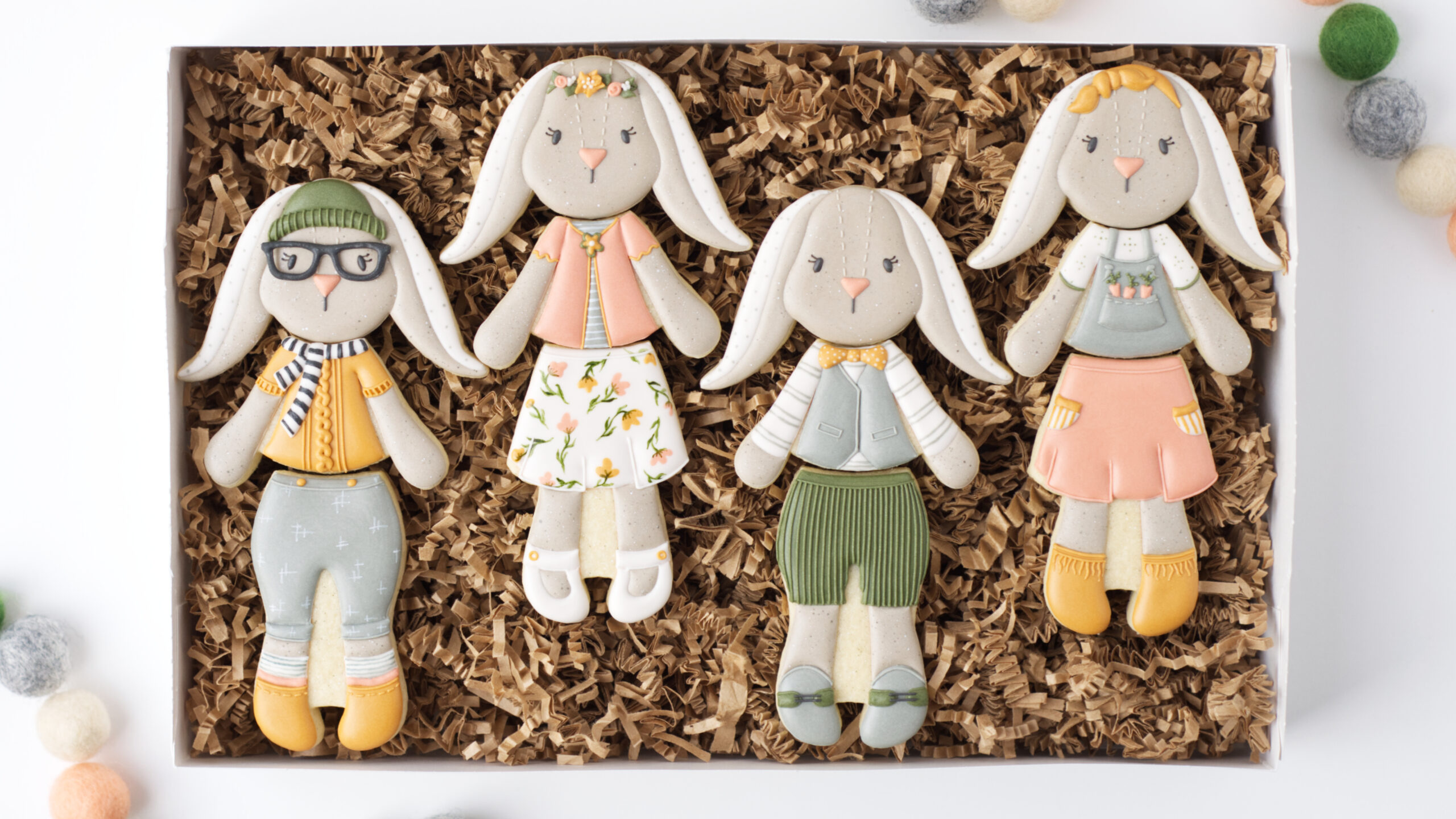 These bunnies are ready to hip-hop their way into your heart! 
In this class, we'll walk you through the process of decorating this sweet set of mix-and-match Easter Bunny cookies.  We'll decorate 12 distinct cookies that can be paired in countless ways to create so many fun wardrobe combinations.  We'll cover wet-on-wet-work, piping fine lines, creating small textural elements with stiff icing, and so much more!  Keep these adorable bunnies for yourself or tuck them into an Easter basket as a fun and unique gift.
When you sign up for this class, you'll gain instant access to supply lists, recipes, color guides, templates, and royal icing tips and tricks. 
Thanks for joining us! Let's get started!