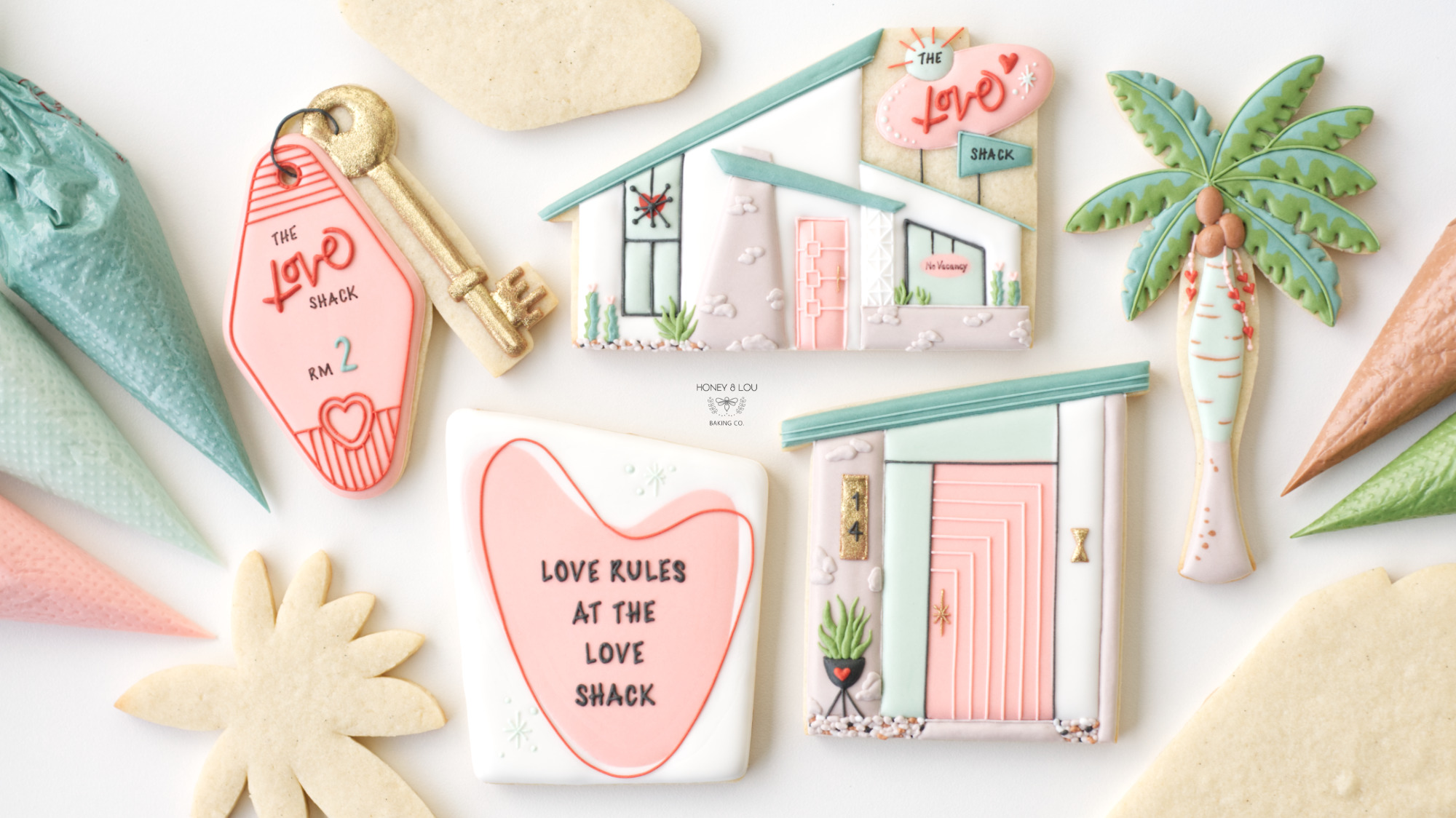 Are you feelin' those mid-century vibes this Valentine's Day?  Well, let's all head on down to the "Love Shack" 😉 
In this class, we'll walk you through the process of decorating this full set of Palm Springs-inspired cookies.  We'll cover wet-on-wet-work, piping fine lines, pressure-piping, the basics of lettering, working with metallics, and so much more!  It's learning made fun, and your Valentine will thank you for the adorable sweet treats!
When you sign up for this class you'll gain instant access to supply lists, recipes, color guides, templates, and royal icing tips and tricks.  There are also BONUS templates with Valentine puns to pair with each cookie in the set.
Once you've signed up, you're also welcome to join the Facebook Q&A group where we'll help you troubleshoot any issues you might be experiencing.
Thanks for joining us! Let's get started!