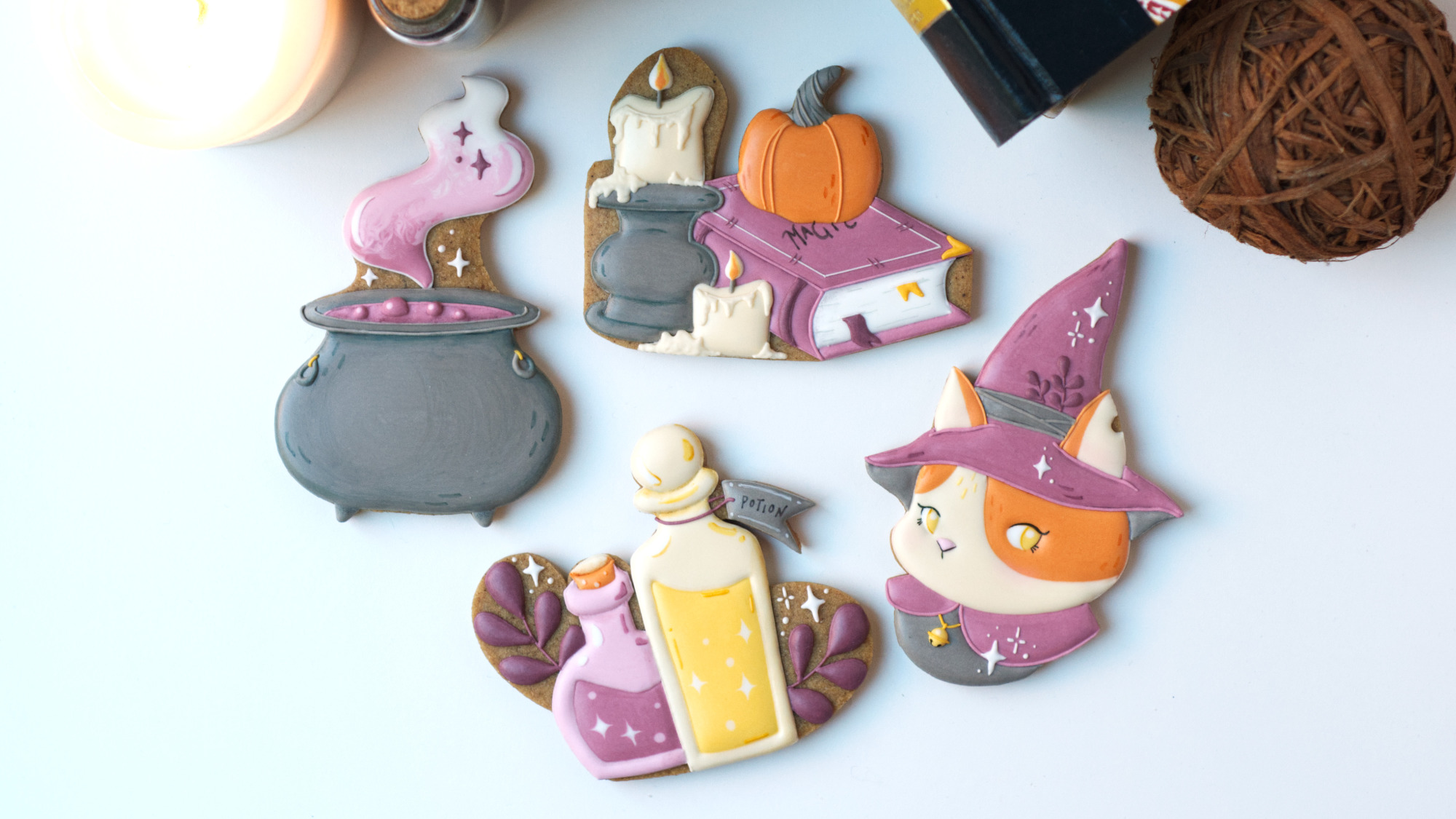 Welcome!
Magic is in the air with this sweet Halloween set! This cookie collection is a collaboration between "Honey & Lou Baking" and "Yellow Bowl Bakery".  Bonnie of YBB created these beautiful designs and color palette, and Eileen of HLB brought that vision to life in cookie form. We'll walk you through the process so you can do the same!
If you've purchased this class, we hope that means you've already taken one of our other full cookie-set classes. This class will only be covering the bare essentials for decorating this set of cookies. That will include a color guide, cookie cutting templates, and step-by-step guides and videos for decorating each individual cookie. We'll also be including a special bonus "Lemon Cardamom Spice Cookie" recipe just for you!
If you have a home 3D printer, we'll also share STL files (upon request) for those who would like to make cutters out of these shapes (for personal use only).
If you're looking for a little more guidance on working with royal icing, you may wish to supplement this class with our Foundations of Cookie Decorating which now includes a library of lessons to get you started in the world of decorating with royal icing.
Thanks for joining us! Let's get started!